Characters
Miracle Nikki 360mobi only has a single character, which is that you will become Nikki, a beautiful and attractive girl. When entering the game, you will be this character by default.
In addition, there will be 3 other characters of NPC (Non-Playing Characters) that will accompany you throughout the journey: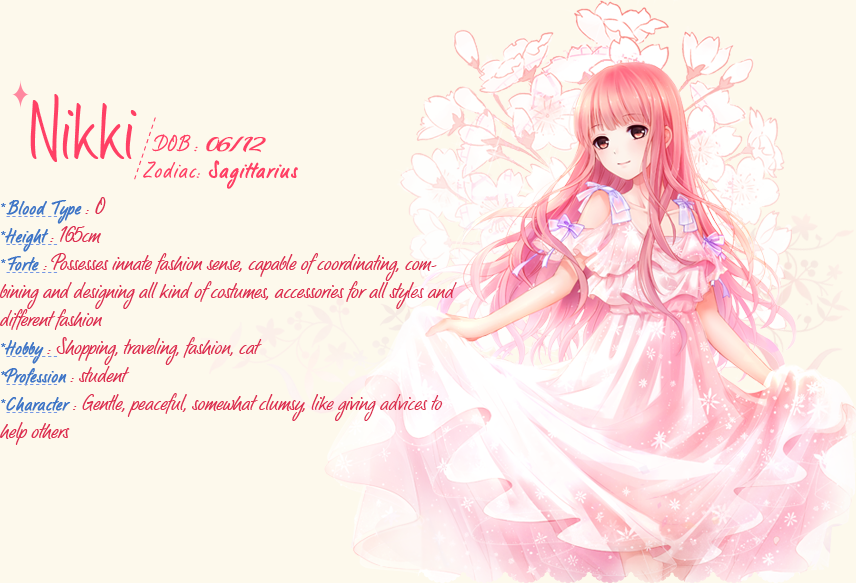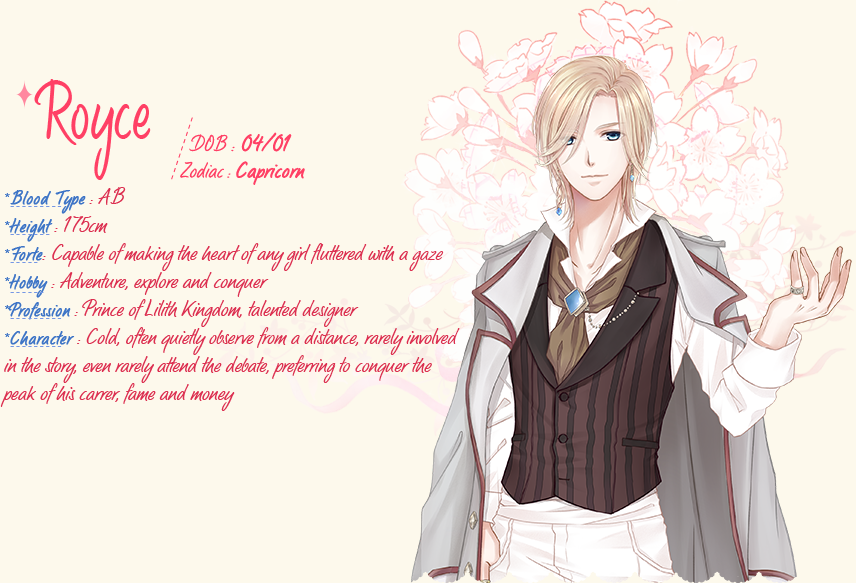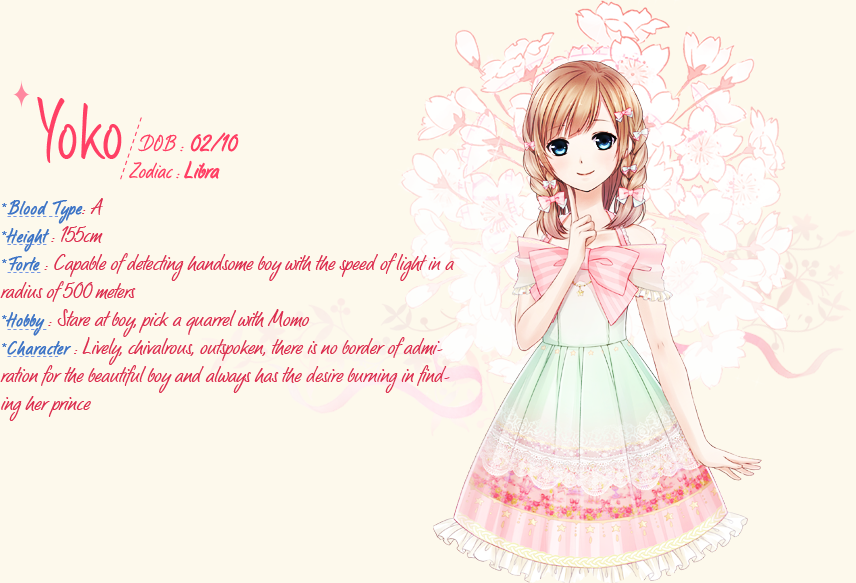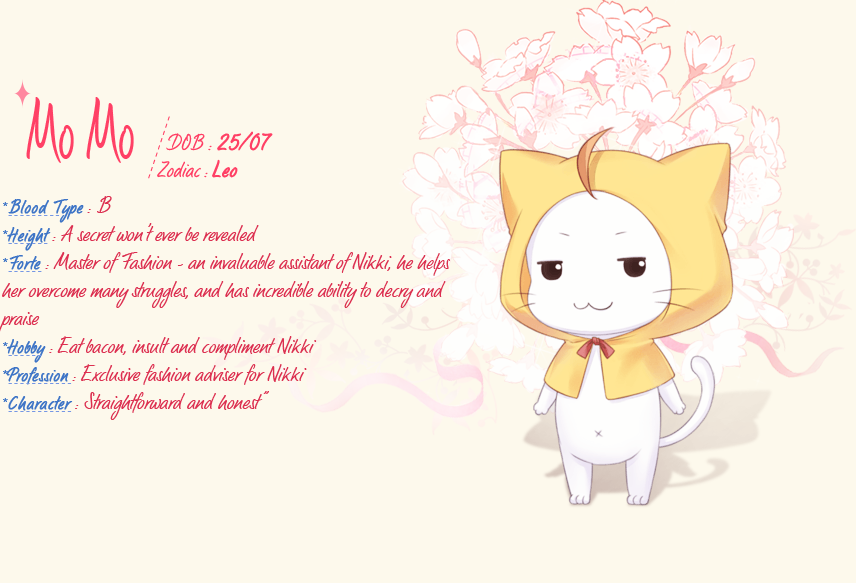 Be careful with the cat Momo, it usually has slightly outspoken remarks that may make you want to throw away your phone.