Mystery House
-= MYSTERY HOUSE =-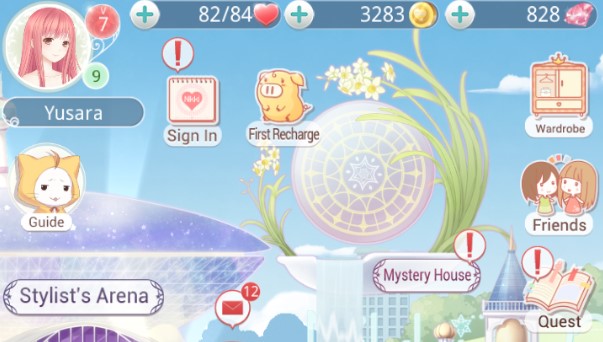 With many mystery rotation, filled with 4-star, 5-star costumes… even 6-star costume are waiting for our Stylist.
Mystery House consist of 2 pavilion:

Pavilion of Fantasy:

60 diamond per 1 purchase
540 diamond per 10 purchase (sale off 10%).
You will receive a free one-time purchase each day.
Choosing "Buy 10 times" will ensure to get one 5-star costume.

You will receive a special item with every purchase. After that, you can exchange them to get more rare costumes in each pavilion's shop.
| | |
| --- | --- |
| Crystal Shoe Piece | |
| Crystal Shoe | |