Pray in Qixi
Event Time
Singapore, Phillipines, Malaysia (UTC+8)

Start: 05:30 05/05/2017.
End: 23:59 11/05/2017.

Indonesia, VietNam (UTC+7)

Start: 04:30 05/05/2017.
End: 22:59 11/05/2017.
Event Summary:
Step 01:In the main screen, tap "Pray in Qixi" Icon.

Step 02: Tap "See the Wish" to participate the Event.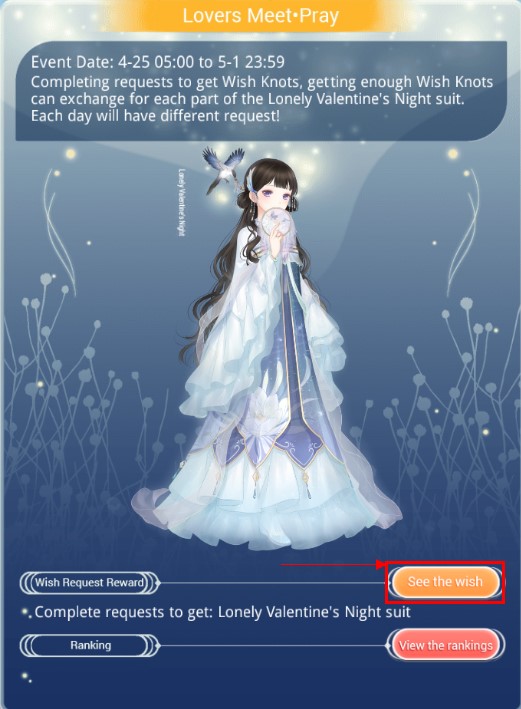 Step 03: STARs complete the request by mixing up clothes that match the theme.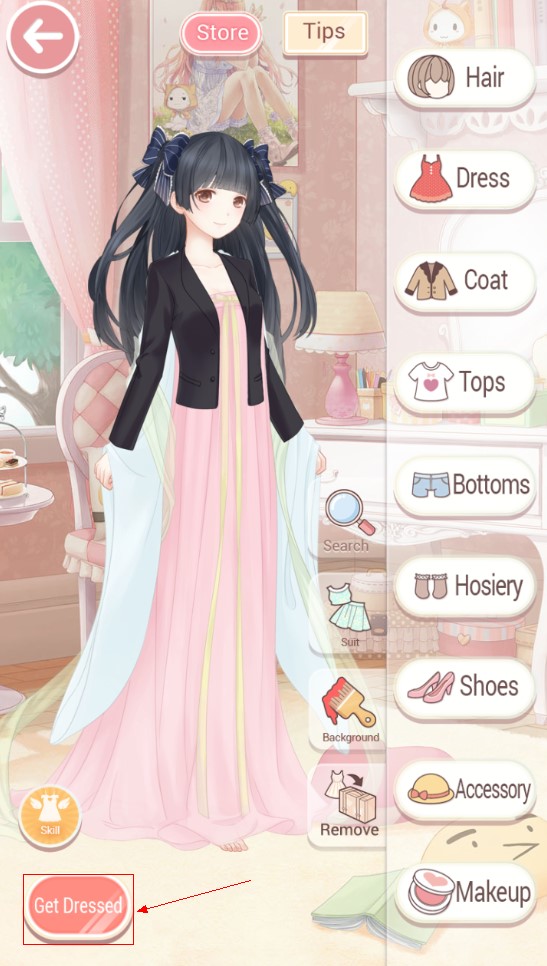 Step 04: Having enough Wish Knots to exchange for each part of Lovely Valentine's Night suit.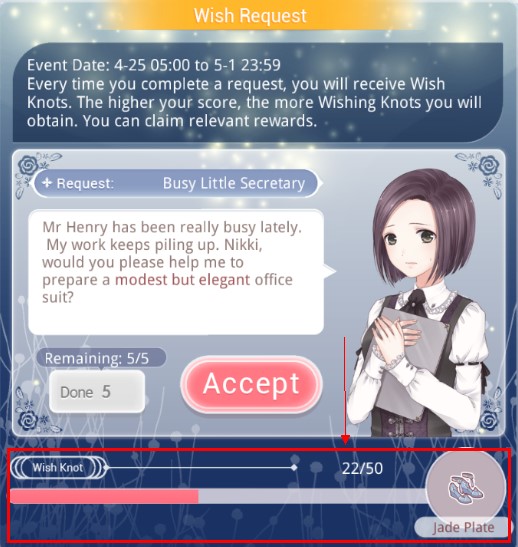 Note
Each day will have different request.
At 05:00 each day, STAR will receive 5 free Attempts.
After using all free attempts, STAR can use 30 diamond to buy 5 more challenge attempts with no limit