General Function
-= STYLIST ASSOCIATION =-
• General Function •
• Library •
• Store •
• Request •
Creating Stylist Association
Requirement:
Completing 3-2 Maiden.
Star has 800+ item in wardrobe's collection.
300 Diamond.
Information:
Association's Medal: STAR can choose one of the seven countries's symbol
Association's Notice Board: maximum of 140 characters

[2 information above can be modified later]

Association's name: maximum of 12 characters, no space
Joining Association
Requirement:
Not joining any Association at the moment.
Already completed 3-2 Maiden.
How to join:
Find by ID
The system will introduce random Association
Find by TOP Association
Mechanism:
After joining Association, you can't be kicked in 24 hours
Association Management
Information
Each Association only has 1 President and 3 Vice President
Only President has the right to disband and change Association's Symbol
Authority:
President:

Kick member
Accept new member
Edit notice board
Edit symbol
Transfer President (12 hours later after creating Association)
Disband
Promote/Demote Vice President

Vice President:

Kick member
Accept new member
Edit notice board
Association Management:
Currency
Association Coin: it belongs to each member
Usage:

To level up skill.
To exchange costume, dye in Association's Store.

Gain from:

Sort material (5 Association Coin/times)
Donate book (18 Association Coin/times)
Completing Request (depeng on the rating: C, B, A, S)
Bonus request Reward
Growth point: it's used to level up Association
Gain from:

All members sort material (3 Growth Point/times)
All members donate book (10 Growth Point/times)
All members do request (2 Growth Point/times)
Activeness Point: it shows the activeness of each member
Gain from:

To do request (2 point/times).
To buy Wishing Star (20 point/times).
Activeness Ranking
Member's Activeness Ranking:
Ranking is refreshed at 05:00 Monday
Association's Activeness Ranking:
The total score of members is the score of association
TOP 50 with the highest activeness will be shown
If member leaves or is expelled:
The total of association's activeness score will immediately deduct the score of that member.
The total activeness score and weekly activeness score of that member will be deleted.
Chat
The chat board only shows 30 chat lines.
Maximum of 140 characters.
You have to wait 10 seconds before chatting again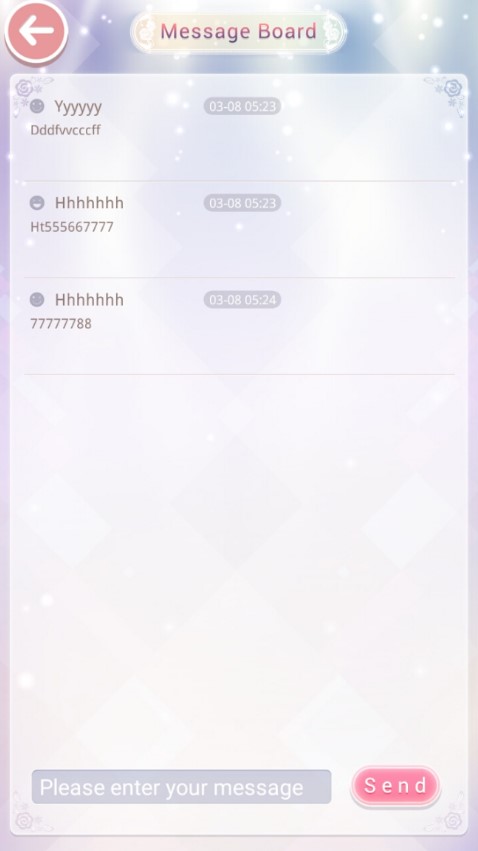 Quitting Association
Only Association Coin and Association Skill can be kept after quitting, others information will be deleted.