Happiness
Event Time
Singapore, Phillipines, Malaysia (UTC+8)

Start: 05:30 05/05/2017.
End: 23:59 11/05/2017.

Indonesia, VietNam (UTC+7)

Start: 04:30 05/05/2017.
End: 22:59 11/05/2017.
Event Summary:
During the Event, you can obtain Oath Rings by completing stages.
The Event will have 5 stages. At each stage the STARS will participate in the mixing clothes contest with other players (such as in the Stylist Arena). Oath rings will be given out as follows:

Winning: 5 Oath Rings;
Losing: 3 Oath Rings.

Finally, exchanging "Oath Rings" for amazingly beautiful wedding dresses.
Event Summary:
Step 01: In the main screen, Tap "Find Stylist".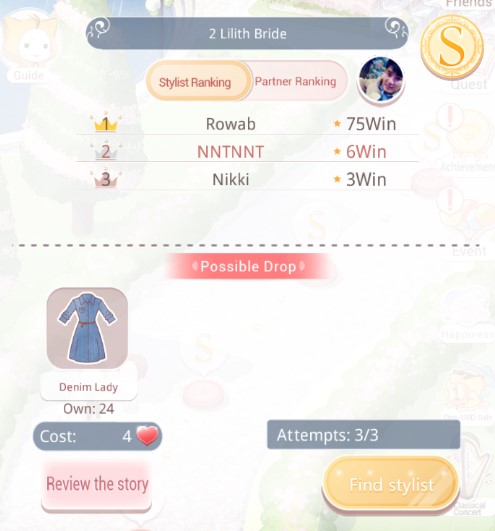 Step 02:

Choosing "Complete now": To complete the stage instantly after STARs has completed it once
Choosing "Start Styling": if STARs want to do the stage again in order to get higher score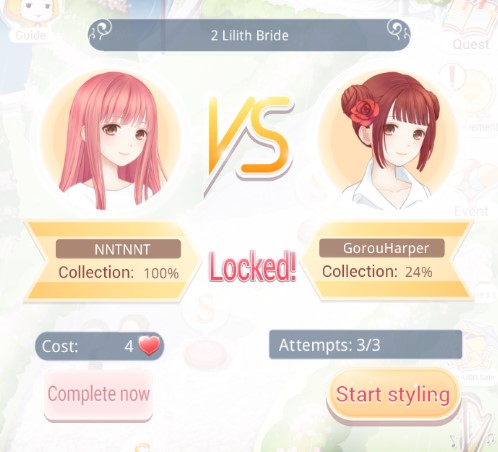 Step 03: Having enough Oath Rings to exchange for each part of the suit.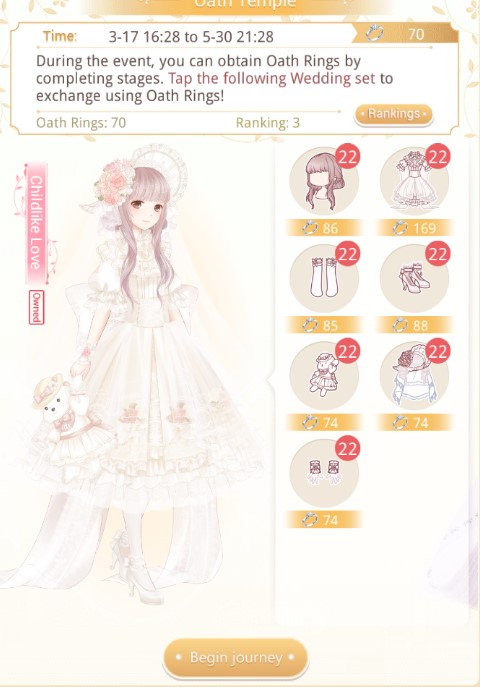 Note
Every day at at 5:00 am,  STAR will receive 3 free Attempts for each stage.
After the free attempts are over, additional attempts can be purchased (10 Diamonds per attempt - unlimited.)
Each fight competition needs 4 Stamina.
Changing opponents is not allowed after the system has made its picks.
After the Event is finishing, the Oath Rings in the STARS' s possession will not be lost but will continue in use in the next Happiness Event (Second Period).